ABOUT US
▲▲ THUONG PHU QUY – A PRESTIGIOUS CAP OEM ▲▲
Thuong Phu Quy Co., Ltd&nbspis a prestigious cap, hat OEM with modern technology. We produce caps as requested for customers in America, the EU, Canada, Japan, Korea, etc.
☀&nbspCaps: Visor caps, embroidered caps, colored caps, etc.
☀&nbspFashionable caps: Snapback caps, bucket hats, wide-brimmed hats, sport hats, etc.
☀&nbspKid caps: Kindergarten caps, children bucket caps, brim hats,&nbspetc.
☀&nbspPromotional caps: Event caps, logo embroidered caps, travel caps,&nbspetc.
In addition, we also process Non-woven bags:
❀ Canvas bags, die-cut handle non-woven bags, non-woven drawstring bags, non-woven bags with straps, zipper non-woven bags
❀ Advertising bags, multi-purpose cloth bags, bags for clothes, etc.
Thuong Phu Quy Company Limited has a system of factories and modern production equipment, which can meet the needs of fastidious importers from the US, European, and Southeast Asia.
By choosing Thuong Phu Quy, customers can be completely assured of quality, design as well as price. We have affirmed our reputation as a leading manufacturer and exporter of hats, caps not only for domestic customers but also foreign ones.
&nbsp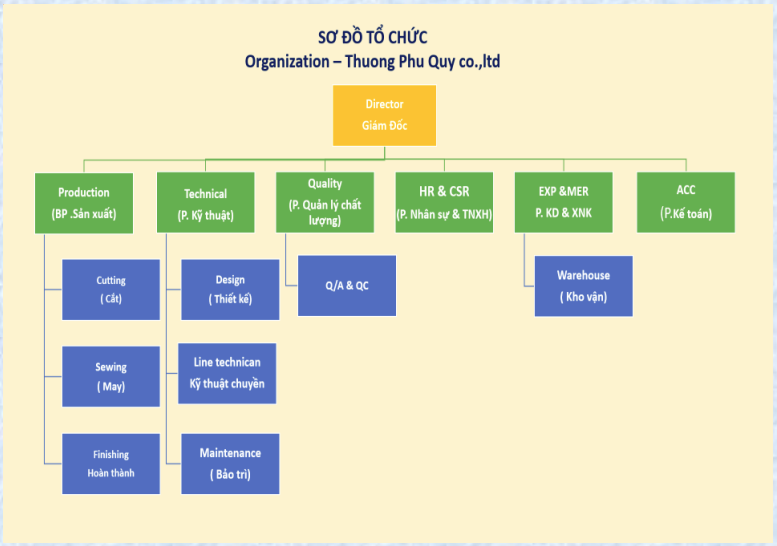 Our commitments:
➨ Produce according to customer's orders and requests
➨ Quality is guaranteed, complete the order on time with a competitive price
➨ Always control and meet customer standards for each order
➨ Our experienced team will help you to choose the suitable products.
Our future orientations:
★&nbspWe continue expanding the factory with more staff and improving customer service.
★&nbspWe would like to provide our customers with the&nbsphighest quality products
As a factory that professionally produces hats for&nbspover 100 brands in many countries, our productivity is up to&nbsp300,000 products/per month.&nbspWe are striving to satisfy every customer's needs with the highest level of satisfaction.&nbspWe are always open to new long-term business relationships.
Please contact us for more details. It's our pleasure to serve you!
&nbsp
---
&nbsp